Back-of-the-House Meat Seasoning Specialist
Check out our tried-and-true assortment of meat and sausage seasonings, made for consistent, reliable flavor that keeps customers coming back.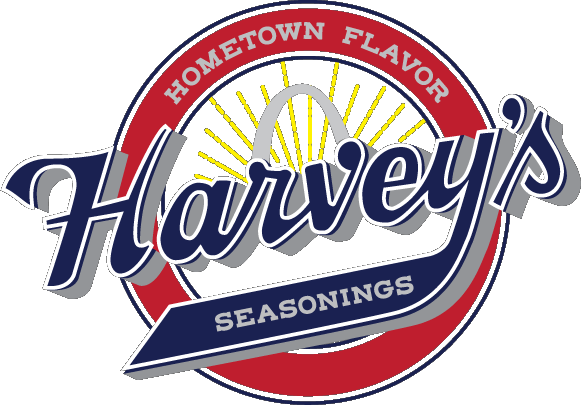 St. Louis Flavor
As the city that consumes more BBQ sauce per capita than any other, we know a thing or two when it comes to flavor.
St. Louis has flavor influence from French Cajun, Kansas City and Memphis BBQ (both just a few hours drive away). We are known for pork steaks, St. Louis Style Ribs, toasted raviolis and gooey butter cake. We have a thriving food culture and craft beer scene too. And we love our meats.
With such tasty influences it's no wonder how Harvey's became a premiere source for hometown flavor that keeps folks coming back.
PREMIUM SAUSAGE SEASONINGS
For reliably delicious flavor that keeps 'em coming back for more!

Harvey's is part of the KASCO Family
Since 1901, KASCO has been the cutting edge manufacturer of meat-cutting and wood-cutting blades. Being in the meat industry for over 120 years, you pick up some things about how people like their meat cut and seasoned. It's the lessons we've learned over the years, and the underlying passion of our employees that keep our blades and our seasoning flavors sharp and fresh. We aim to please and hope you enjoy.